Doing Exercise? Here Are The Best Must Have Exercise Training Equipment You Need
December 20, 2022
Top 10 GYM Equipment's For a Workout Under $500
February 3, 2023
Top 5 Best Equipment For Home Gym To Buy Online In Australia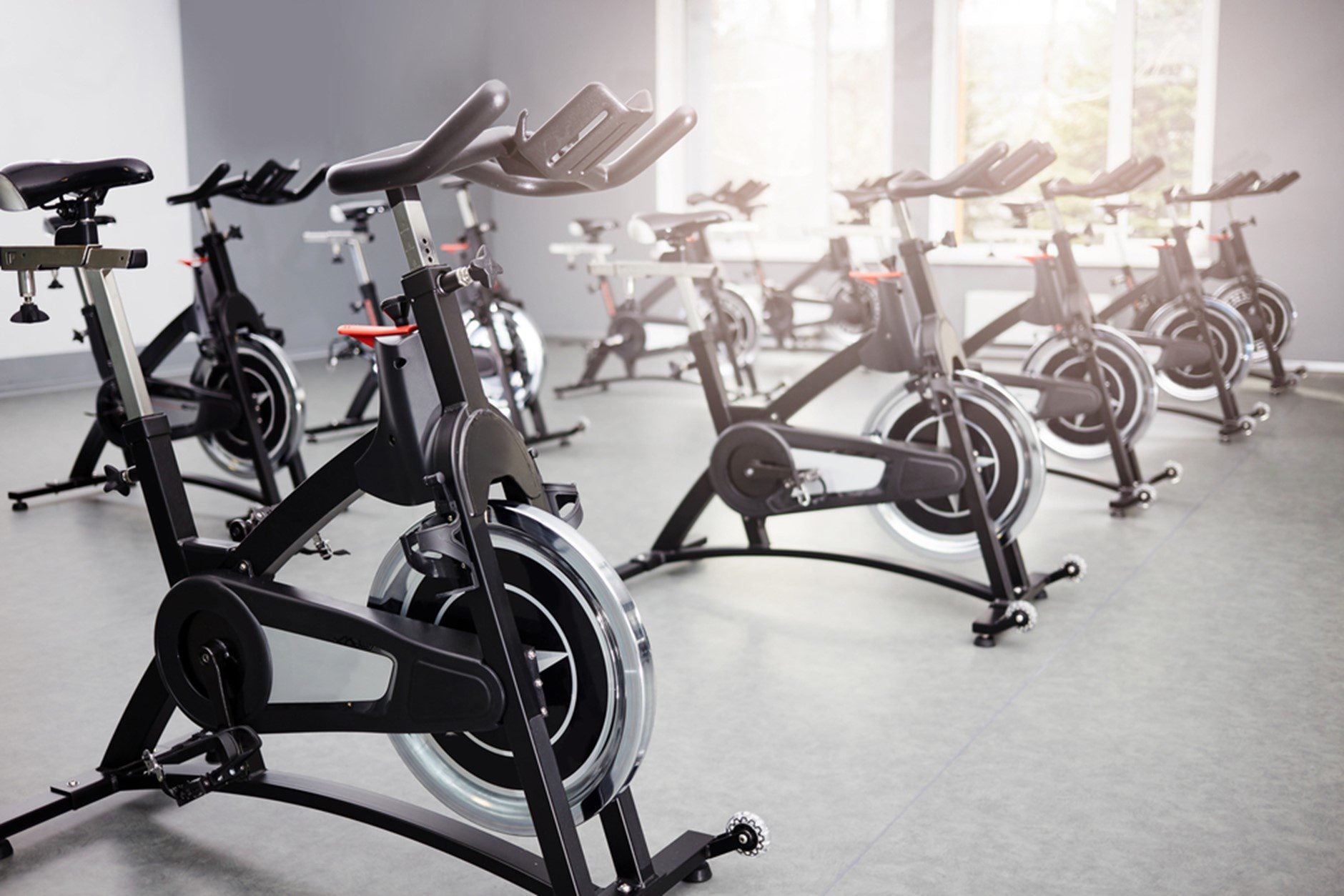 The home gym serves as a haven. a setting where you make the decisions. Your fitness objectives come first. A cycle, run, lift, box, row, and yoga machine would be fantastic, but the majority of fitness equipment is designed for a single type of exercise. Unfortunately, there isn't a piece of equipment on the market that allows you to do it all.
The most useful pieces of exercise equipment you may use will be highly individualised to your objectives. By providing equipment that can be utilised on anyone's fitness path, our top five list of important gym equipment seeks to help you get the most out of your exercise, regardless of your specific objectives.
Here's a quick low-down of the best home gym equipment buys in Australia for 2022.
1.     Exercise Bike BodyWorx A170M
Budget indoor bikes are a great addition to home gyms since they take up much less space than ellipticals and treadmills while still providing an effective cardio workout. Fan bikes are great for both intense workouts and easy recovery days because we are gluttons for torture and because they are so versatile.
For those on a tight budget searching for an air cycle, the BodyWorx A170M magnetic resistance exercise bike is a fantastic option. First off, it's one of the most reasonably priced but still high-quality air bikes on the market because it costs less than $400.
With eight levels of programmed resistance to match different fitness levels, the bike features a quiet and smooth magnetic resistance mechanism. Due to the huge console display, which shows your speed, distance, time, and calories expended, it is also simple to monitor your training progress. And to assure your utmost comfort while riding, the bike comes with a special seat that can be adjusted in height to fit a variety of body types and sizes.
2.     Spirit SXT285 Treadmill 3 HP
It should go without saying that this is without a doubt among the greatest treadmills available. Most ardent gym enthusiasts would agree that the equipment replicates those in cutting-edge gyms and can back it up.
Even though it is a little more expensive, it is well worth it because of its dependability, use, and surprisingly quiet ride for a larger machine. With a broad running belt and simple-to-use console, you can increase your fitness objectives and work your way up.
The SXT285 is outfitted with a comfy conveyor and cushioned system, a strong drive motor, a sturdy and robust structure, a simple console and programming, and attractive aesthetics. Building a high-quality treadmill that will hold its worth for many years requires all of these elements.
3.     Trojan Power Rack
The focal point of almost every home gym is the squat rack, and for good reason. Squat racks will probably play a significant role in helping you attain your goals, no matter what they may be. If you follow our advice, you'll already have a barbell, which is the only piece of equipment more useful than the squat rack.
Squat racks are fantastic for pull-ups, rackable deadlifts, and overhead presses in addition to the more apparent workouts like squatting and benching. Your rack can instantly perform everything from landmine motions to LAT pulldowns if you add a few attachments for a little bit extra.
Due to the adaptability of squat stands, many individuals starting home gyms will buy them first before upgrading to a power rack. Additionally, it should be noted that most squat stands aren't significantly more affordable than their power rack equivalents after safety bars are installed. It is advised to forgo the squat stand option in favour of a power rack given the cost of power racks nowadays. In the long term, you won't spend much more money, and you'll be a lot safer and happier.
The Trojan Power Rack has many appealing features. Designed for home usage and personal training studios, this sturdy unit is reasonably priced and comes with a 5-year structural guarantee plus a 1-year warranty on all the cables and pulleys plus labour. It also has crossbars, numbered uprights, and Power Band Pins for quick switchovers.
4.     Exercise HD Bench Flat Incline Decline GT
Despite not strictly being something necessary, a weight bench will be a piece of equipment that is frequently utilised by many. A flat bench may be utilised for many different upper- to lower-body motions, despite the misconception that it is only useful for bench pressing. A portable bench may offer a lot of the versatility you should be searching for in your equipment.
One of the four basic barbell exercises you'll probably practise in your home gym is the bench press. A nice weight bench may boost the utilisation of the majority of your equipment and is extremely inexpensive due to the volume of individuals who purchase them. It may be used for a range of workouts, including box squats, rows, triceps exercises, step-ups, box jumps, and Jefferson curls.
In addition to the exercises, you can regularly find yourself resting while sitting or lying on the bench between sets if you're not squatting within the rack.
5.     Trojan 5′ Chrome Olympic Barbell & Bumper Weight Plates
Consider several factors while choosing the best Olympic barbell, including the overall design, the bar's tensile strength, the knurling, spin, finish, cost, and warranty. Super inexpensive barbells sometimes have strange lengths and shaft diameters, are prone to corrosion, and spin poorly.
A powerful barbell is arguably the most crucial piece of equipment in any home gym. Whatever your objective, you ought to spend at least some time holding a barbell. The most important justification for this is its efficiency, followed by its adaptability. The finest element of the barbell is that it can be utilised for more diverse exercises than any other piece of equipment. It yields gains.
The Trojan 5′ Chrome Olympic Bar is a must-have for a home gym for strength training. If you're a beginner or improving your lifting technique, you may use this incredibly flexible barbell by itself for chest presses, squats, and more.
The next item of equipment you should be searching for is weights that slip onto the barbell after you have a barbell and a space to put it. Your gym's most significant equipment will probably be the best weight plates.
You can begin with a little weight, but it will usually become brutally clear very quickly that you need additional weight. Fortunately, weight plates may be purchased for a reasonable price per pound.
Many of you are probably also considering whether to get bumper plates or iron plates. Although most people choose bumper plates in a garage gym because they can be dropped without harming the floor and have a high resale value, they are significantly more expensive than iron plates.
Trojan Fitness Know Home Gyms ─ Final Rep
Your rules for the gym. You must pick a training strategy that works for you. These are our top 5 essential pieces of gym gear since they are so adaptable and can be used in any kind of home training. Find your burn, but keep in mind the necessities.
Check out home gym-related fitness equipment from Trojan Fitness, with the most exciting packages on easy instalment plans to make the most out of your training.
Disclaimer
The information provided on this website is intended for general informational purposes only and should not be considered professional or medical advice. We make every effort to ensure the information provided is accurate and up-to-date, but we cannot guarantee the accuracy, completeness, or timeliness of the information. Any reliance you place on such information is strictly at your own risk. Always consult a qualified professional before making any significant changes to your diet, exercise routine, or lifestyle. We are not responsible for any adverse consequences resulting from the use of, or reliance on, any information provided on this website.