Top 5 Best Equipment For Home Gym To Buy Online In Australia
January 4, 2023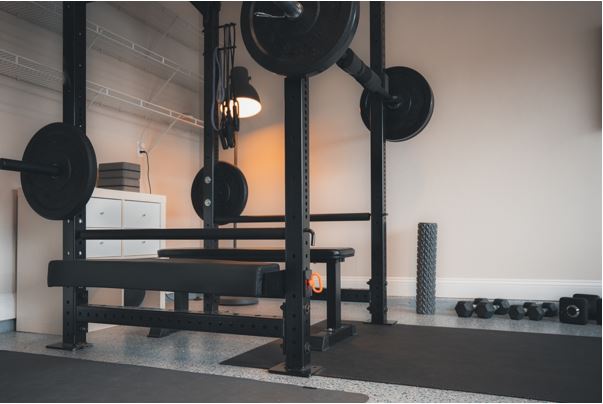 Best Home Gym and Personal Training Equipment Range of Smith Machine
February 3, 2023
Top 10 GYM Equipment's For a Workout Under $500
You may exercise whenever and however you want when you have control over your fitness program thanks to your own home gym. The best home gym setup enables you to keep up your workout consistency, stay motivated, and retain muscles.
But buying enough to get the best home gym equipment may get pricey if you buy workout equipment in bulk. Finding high-quality, inexpensive equipment is, therefore, a need if you don't want to spend a lot of money.
The ideal economical home gym equipment is sturdy but affordable. It's reliable, simple to use, and provides a challenge during exercise. Because you need equipment that is elegant and convenient to store when the room is limited, great home gym equipment is also small.
Here are the best home gym equipment buys under $500
Price Range at time of publication: $10 – $400
Durable
Available in a wide range of weights
Sold as pairs
An adjustable exercise bench and a set of dumbbells are a necessary piece of equipment in your gym setup. These dumbbells are available in a variety of weights, with pairs weighing anything from 40 and 200 pounds. This makes it simple to locate a dumbbell (or a pair) that is suitable for you, regardless of your strength training background.
You may safely and efficiently work out your entire body with dumbbells and a bench. Unilateral training, in which you work on each side of the body individually, is also possible with dumbbells. This guarantees that both sides of the body grow equally in terms of strength and size. On several workouts, dumbbells offer a wider range of motion than a barbell.
Price at time of publication: $44.00 – $132.00
Durable
The handle is easy to grip
Available in a range of weights
All types of strength training exercises may be performed with a high-quality kettlebell. This kettlebell, which is made of powder-coated cast iron, is strong and simple to use. Even when you drop it to the ground, it will hold up.
Additionally, even with damp hands, it was easy to hold onto its wide, textured handle. We also appreciate how simple it is to store between exercises because of its flat bottom.
Between 5 to 50 pounds, there are several different weights available for this kettlebell. Whether you're an experienced kettlebell user or a beginner strength trainer, it's simple to select a kettlebell that works for you thanks to the variety available.
Price Range at time of publication: $14.00 – $250
Available in a range of weights
Compatible with standard and Olympic barbells
For every home gym, a squat rack, a barbell, and weight plates provide countless training alternatives. These Olympic weight plates may be used as a weight training accessory and feature an easy grip to detach off the bar quickly and effectively.
As they protect the floor and reduce noise thanks to the rubber coating, they are perfect gym fitness equipment for use in home gyms. The price of the weight plates is considerably less than that of a premium set. They are available in various weights as well. They can withstand significant wear and tear since they are strong and durable.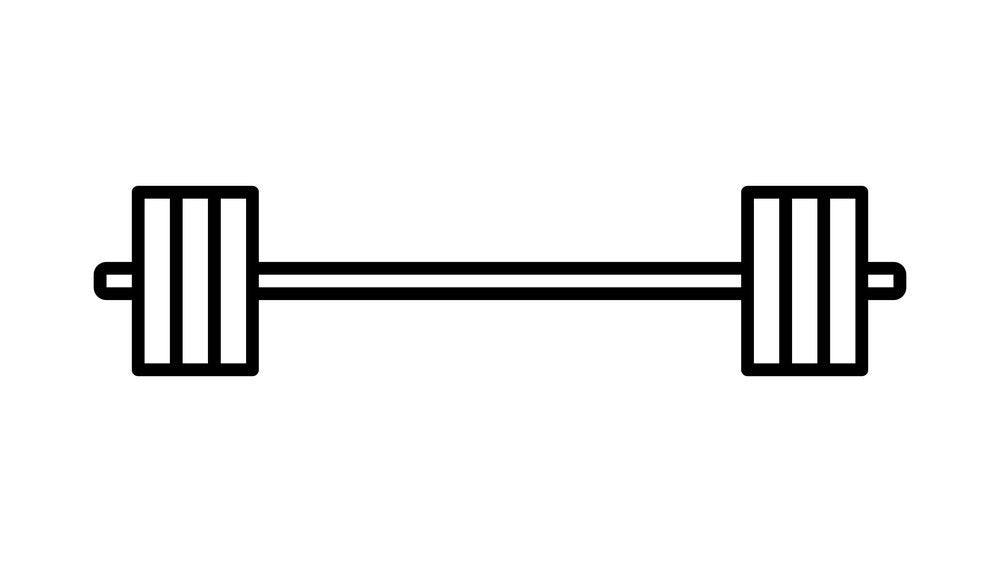 Price at time of publication: $69.99
A barbell set is a necessary gym fitness equipment, required for weight plates and makes a great addition to any home gym. It helps you to lift greater weight during workouts like squats, deadlifts, and bent-over rows.
The best barbell for most home gyms under $500 owners is an 1800mm barbell standard spin lock 25 mm 72″ with spin collars chrome 25 mm grip, loading pin 35 cm long.
Price at time of publication: $29.95
Thick and durable
Colour-coded and labelled resistance levels
Comes with a storage bag
Resistance bands are perfect for lower-body training since portable and economical gym and fitness tools. These bands come in groups of five, each one with a distinct resistance level marked on it. It is simple to progress from 10 pounds of resistance to 40 pounds with this user-friendly design. This set is offered in a variety of vibrant colours and includes a handy storage bag.
Price at time of publication: $309.99
Foldable
Flat, incline, decline & military press positions
Adjustable leg holder foam rollers
An adjustable weight bench is a necessary component of any strength training setup. You may safely and efficiently work out your entire body with dumbbells and a bench. This bench has three different positions: flat, inclination, and decline and is the most useful piece of equipment in any home gym.
Additionally, it is adaptable to most squat racks, cages, and smith machines and can be changed into flat, incline, decline, and military press positions. The bench's high-density, long-lasting upholstery makes it functional, robust, and user-friendly. Heavy-duty steel tubes with a premium metallic powder coating are used to build the bench.
7. Best Plyo Box
Price at time of publication: $249.99
Sturdy
Easy to adjust
Grippy
A reliable plyo box is advised for bodyweight workouts and box jumps, such as this affordable choice for home gyms under $500. The biggest and most powerful fibres in our bodies are fast-twitch fibres.
Heavy lifting, anaerobic exercise, and explosive movements are used to train them. Their slow-twitch counterparts, on the other hand, tend to be more focused on endurance and have lower levels of absolute body strength.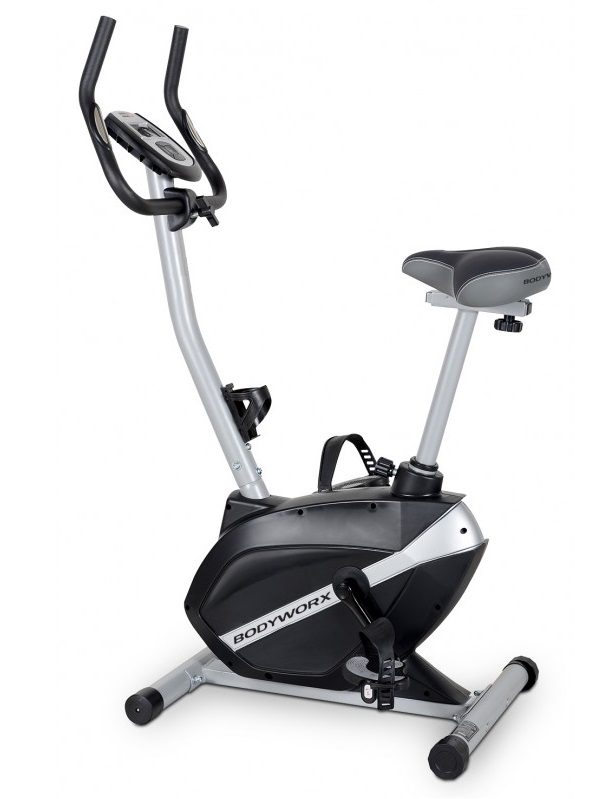 Price at time of publication: $499.99
Sturdy
Smooth & quiet ride
Space-efficient
BodyWorx Programmable Magnetic A190AT Exercise Bike is the kind of durable, space-saving, and a sturdy indoor bike you want to train in your home gym.
Despite all the techy innovations, one thing hasn't changed: Comfort and durability are the most crucial factors to take into account. The bike has a comfy seat and is low-profile and light. The bike's solid, resilient steel frame can support up to 110 kg, and its 6 kg flywheel provides excellent resistance. An indoor Exercise Bike is an excellent choice for incorporating cardio into your routine. 
Price at time of publication: $20.99
Handles are moulded to minimise hand fatigue & ensure smooth & even rotation.
Quickly & easily adjustable down to your desired length
A space- and money-saving gym and fitness equipment. It's the most affordable exercise machine on our list and offers a difficult workout.
This jump rope's wire cable design makes it ideal for both indoor and outdoor training. And unlike other PVC or leather jump ropes, it doesn't tangle. You may change the length till it is the ideal length for you because it is adjustable.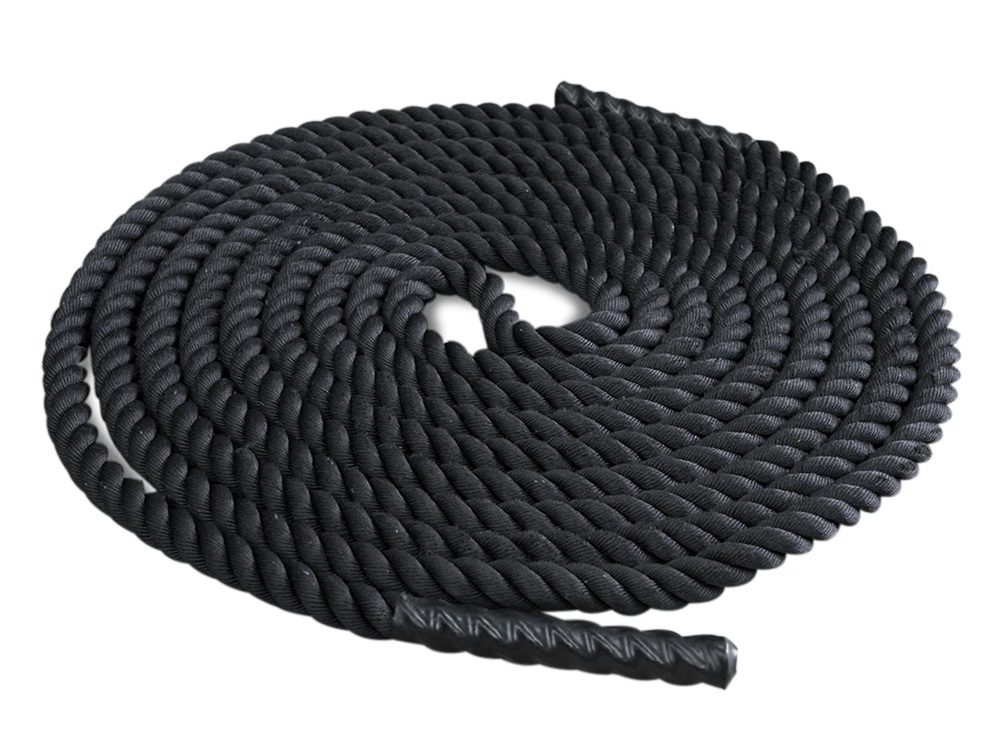 Price at time of publication: $149.99
This Battle Rope 15m x 38 mm is the latest & most powerful gym and fitness tool for complete body strength and endurance.
Battle ropes may be used in a variety of ways, regardless of your level of fitness, to strengthen balance and grip, build muscular strength, and improve endurance.
Final Thoughts
Always choose a solid machine that ensures high performance and durability. You can buy the best equipment for home gyms under $500 without any exaggeration.
The above-listed gym and fitness equipment cover all the bases of exercise, including strength training, plyometrics and cardio. Your product of choice must match your spending limit, available space, and exercise objectives.
Disclaimer
The information provided on this website is intended for general informational purposes only and should not be considered professional or medical advice. We make every effort to ensure the information provided is accurate and up-to-date, but we cannot guarantee the accuracy, completeness, or timeliness of the information. Any reliance you place on such information is strictly at your own risk. Always consult a qualified professional before making any significant changes to your diet, exercise routine, or lifestyle. We are not responsible for any adverse consequences resulting from the use of, or reliance on, any information provided on this website.