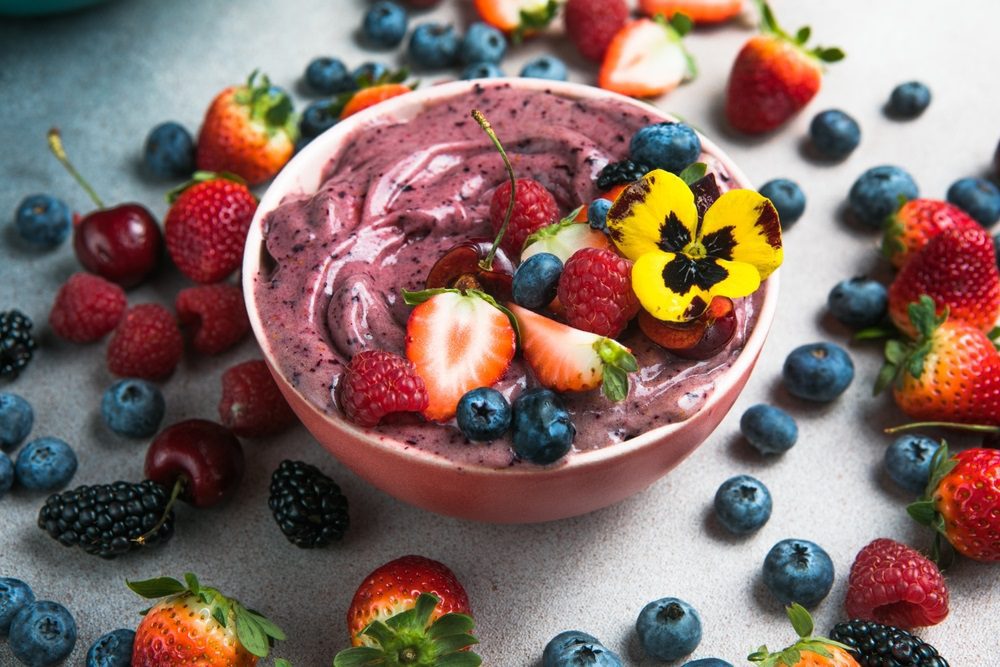 Acai Bowls and Health Benefits
May 5, 2023
Exercises to Make Your Forearms Bigger and Stronger
June 12, 2023
BEGINNER BODY-WEIGHT WORKOUT TO-DO AT HOME
Ok!!! What are you saying? Did I hear Wrong?
Weight Loss…??? Are you ok and well aware of knowing the fact of healthy eating? You can't actually do so, look at you lazy as hell and sleeping beauty.
Burger!!!
Unfortunately, every obese and overweight person used to listen to such negativity on a regular basis. Being fat isn't your fault unless you are eating and carrying unhealthy habits. Most people get affected by genuine reasons of being fat and obese. Bullying is biggest taboo in society and running behind fat people always.
If you are looking for losing those extra kilos and getting into shape, and don't have enough time to go to parks or gym for a good long walk, running, or workout, don't worry! Trojan Fitness is your friend as providing you with healthy equipment in a suitable price with proper guidance. Stick to the article to get to know more about bodyweight workout as we have bought "KUNG FOO PANDA" (Dragon Warrior) for you to teach you all the necessary steps of a beginner workout routine at home.
Keep Reading Peeps!
COMMON REASONS FOR WEIGHT GAIN OR OBESITY:
Below mentioned are the causes of weight gain or obesity:
Consuming more calories
Slow metabolism
Being Junker or unhealthy eating habits (food as addiction)
Genetics (most important)
Environmental Aspects
Depression or Stress (emotional factors)
Poor Sleep Pattern
Medical Conditions and Medications
Hormonal Disorders or Imbalance
Insulin Resistance
WHAT IS EXACTLY BODYWEIGHT TRAINING OR CALISTHENICS?
Bodyweight workouts or training use your own body as resistance and are vital for muscle building and maintenance, especially as you become older. According to the National Institute of Health, we begin to lose muscle mass and strength as early as age 30 as a normal component of the aging process. The rate of loss differs from person to person and will rise as a result of sedentary living and bad nutritional choices. Body workout is also known as calisthenics workout.
BENEFITS OF BODYWEIGHT EXERCISES:
It helps to correct any muscular imbalances, particularly rounded shoulders and tight hips caused by prolonged sitting
It engages the entire body.
It aids in the development of strength, endurance, balance, flexibility, and coordination.
It can boost your self-esteem.
It can be done any place, so there is no reason not to exercise.
There is no need for any special equipment.
It is suitable for all body types.
DO WE BUILD MUSCLE MASS WITH BODYWEIGHT EXERCISES?
Yes, bodyweight workouts may help you gain muscular mass as long as you continue to push your muscles by doing more repetitions. Reduce the length of your breaks, execute more challenging versions/repetitions, and extend your period of stress (by moving more slowly).
IMPORTANCE OF WARMING UP BEFORE EXERCISES:
Your heart rate and blood flow rise as you warm up. More oxygen can now go to your muscles thanks to this. Additionally, a warm-up primes and activates the connections between your nerves and muscles, which increases movement efficiency. To get your arms and legs going, you may jog up and down your stairs, jump rope, perform a few push-ups, ride a stationary bike, punch and kick, and/or twist and swing them.
BEGINNER BODYWEIGHT WORKOUT
Best body weight exercises for beginner are mentioned below with complete details of sets and repetitions:
3 sets of Bodyweight squats – 20 times each set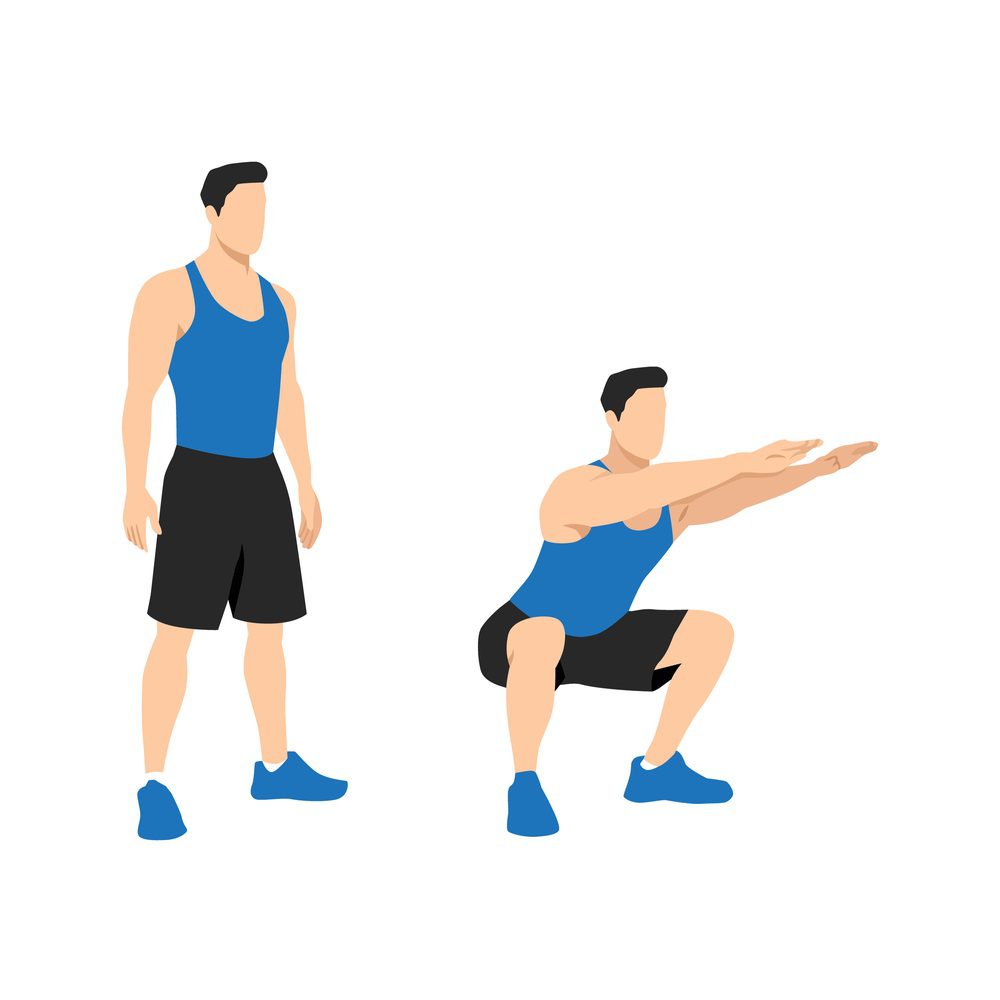 3 sets of knee Push-ups – 10 times each set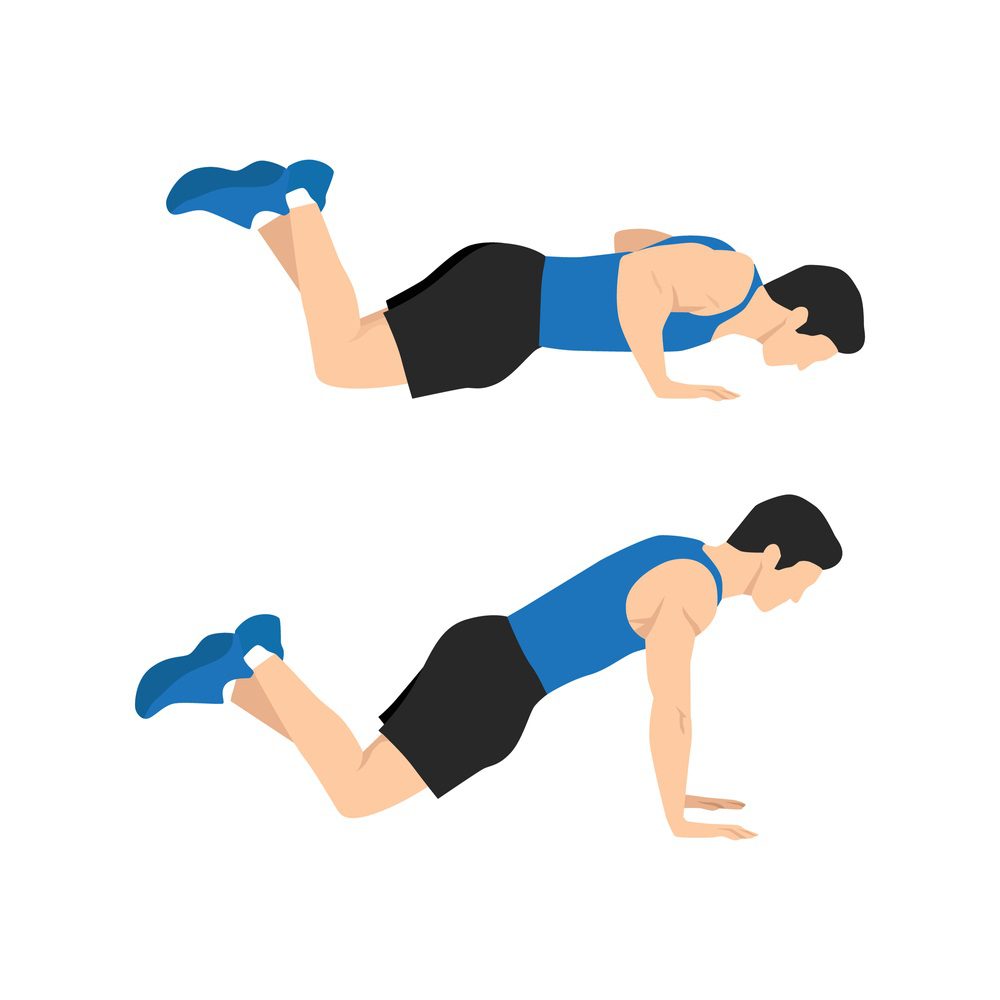 3 sets of high-knees – 10 times each set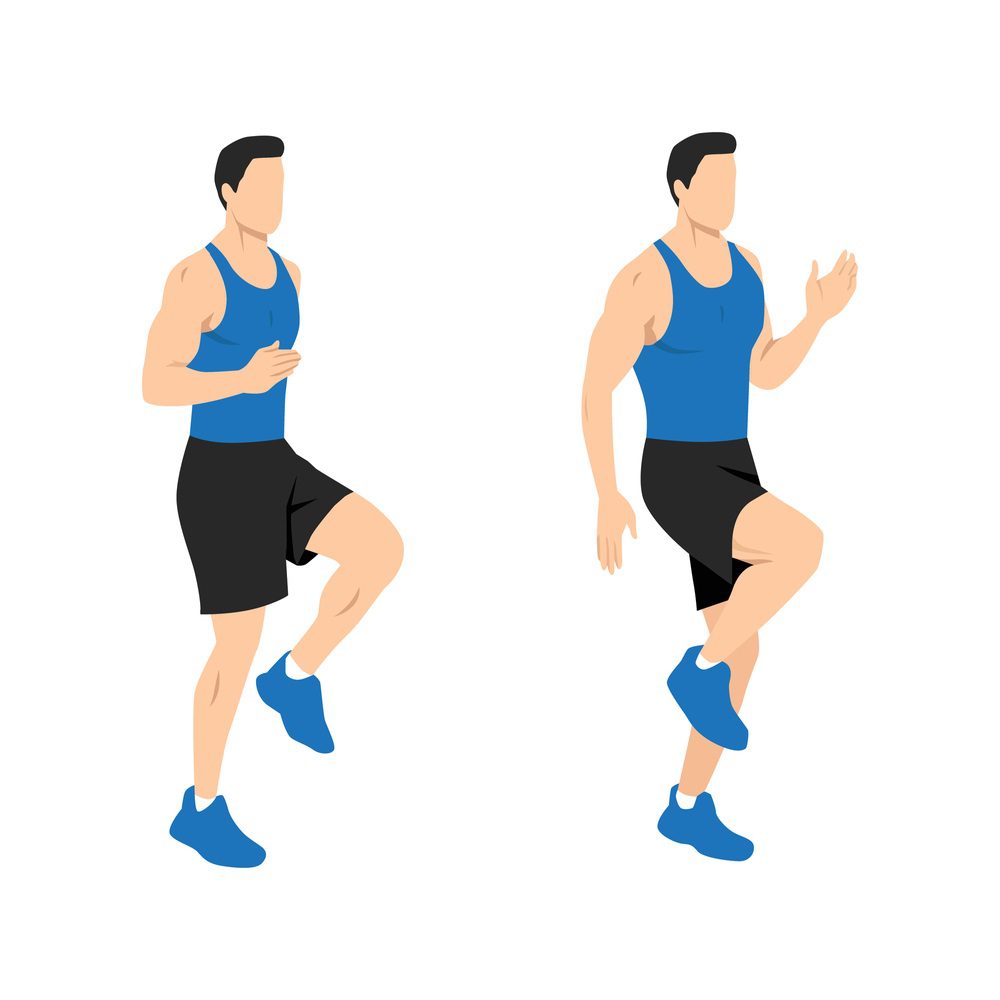 3 sets of walking lunges (each leg) – 10 times each set
3 sets of Dumbbell rows – 10 times each set
Once you finish all exercises in the bodyweight circuit (repetition of 3), do them again by increasing the repetitions gradually. Don't rush to complete the sets on day 1 or 2. Build your stamina and do it gradually, always go with easy workouts. Above mentioned are all home bodyweight workouts.
IMPORTANCE OF COOLING DOWN AFTER WORKOUT:
After working out, you should cool down to enable your heart rate and blood pressure to gradually return to normal. It helps control blood flow, regulates heart rate, and prevents injuries like muscle tears, restores body, provides with stress relief and relaxes the overall body.
HOW OFTEN SHOULD I DO THE BEGINNER BODYWEIGHT WORKOUT?
This body weight programme should be repeated 2-3 times each week, but never on consecutive days. You grow muscle when you rest, not when you exercise, therefore avoid doing a strength training body weight regimen (of the same muscle parts) two days in a row.
Always Pick A Fun Exercise And Enjoy Healthy Movement!
BEST BODYWEIGHT EXERCISES FOR BEGINNERS:
Knee Push-Up
Elevated Push-Up
Regular Push-Up
Plank
Side Plank
Walking Jacks
Jumping Jacks
Assisted Bodyweight Squat
Bodyweight Squat
Supported Lunges
Regular Lunges
One Arm Row
IS BODYWEIGHT TRAINING GOOD FOR WEIGHT-LOSS?
Yup! Bodyweight exercises are simple exercises, that can be beneficial for weight loss if you have a good understanding of diet. If you don't, it won't be your miracle cure. This is because a decent workout combined with a bad diet will not help you lose weight. It implies that if you don't work on your relationship with food, no amount of exercise will help you become in shape. It will just frustrate you.
Always track calories intake
Calculate your daily food need
Make proper portions of meal
Eat more natural
Avoid refined sugar
Add up more protein, vegetables and fruits in diet
Must know your carb intake
Diet is a key to fitness!
Wondering beginner home workout regime or full bodyweight workout, read the whole article and get benefitted at home. Stick with Trojan fitness to get more knowledge about home equipment and overall body health.
Disclaimer:
The information provided on this website is intended for general informational purposes only and should not be considered professional or medical advice. We make every effort to ensure the information provided is accurate and up-to-date, but we cannot guarantee the accuracy, completeness, or timeliness of the information. Any reliance you place on such information is strictly at your own risk. Always consult a qualified professional before making any significant changes to your diet, exercise routine, or lifestyle. We are not responsible for any adverse consequences resulting from the use of, or reliance on, any information provided on this website.